About the artists behind the
graphics of this issue
Alena, Anthony & Dzordan
We asked Alena Lazareva, who drew the opening picture of this Hugi issue, to introduce herself. Here is her self-portrait.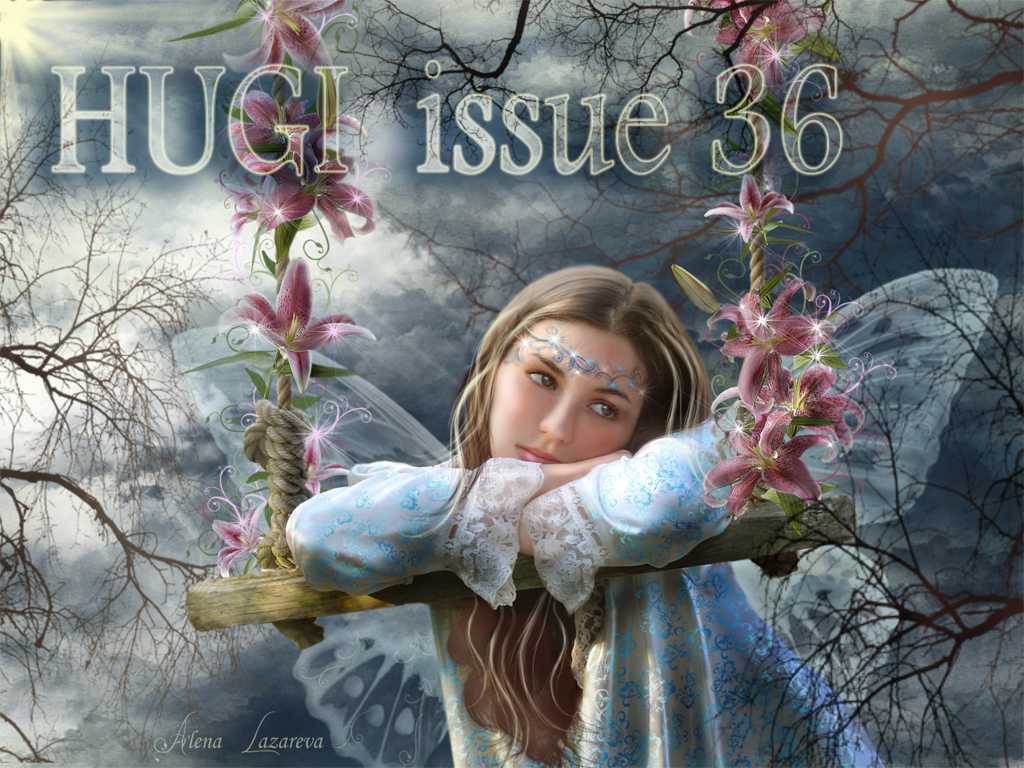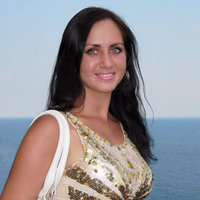 My name is Alena. I am 29 years old. I live in Russia, in Naberezhnye Chelni.
My interests: art, photography, computer graphics.
I have been drawing since childhood. I studied at the School of Art. There I drew pictures using oil and watercolor. Now I am engaged in graphics design. My first acquaintance with Photoshop was in 2006. Then I went to the graphics design courses, and began to paint in Photoshop. Now I draw in Photoshop and improve my skills every day. I use a tablet Wacom Intuos3. In my artworks appear mythical creatures, fairies, elves, mermaids. I use a lot of light effects. The effect of light in the paintings gives them a sense of magic, magical world. Light is the warmth and magic. Finally, I want to say that the designer, the artist should strive to learn new skills and for this reason get acquainted with the artworks of other artists.
And most importantly, the designer must have creative thinking!
I hope you like my artworks!
* Email: alenka.lazareva@mail.ru
* Website: http://alenalazareva.daportfolio.com/
Alena Lazareva
And here is the profile of Anthony Gargasz, who drew the first background picture.
My name is Anthony Gargasz, and I have been pursuing a passion of digital design for about 5 years now. Ever since I stumbled upon Adobe Photoshop, I've been in love with it. The program gives you the power to create anything your mind can imagine, similar to a god-like power to me. In my pursuit I have been active on many online communities, and met countless designers that have inspired me to be who I am today. I am always available for hire, and usually work for next to nothing, for it is more than a job to me, each commission is its own masterpiece. In August of 2009 I started a company called FIT: Fashion & Design. FIT's primary focus was custom screen printing, but also offered corporate design and promotional products. In Summer of 2010 I plan on evolving FIT: Fashion & Design into Art Sans Icon. Art Sans Icon will be a clothing company offering product lines including creative T-shirts, hoodies, and hand-made, recycled handbags. Each product will emphasize the importance of creative individuality, as well as the importance of preserving the environment. Art Sans Icon will also be a company for the community, holding frequent fundraisers for the greater good. Keep an eye on my portfolio and the blog for more information regarding the launch of Art Sans Icon. If you are ever in doubt of your ability, don't think outside the box, think there is no box.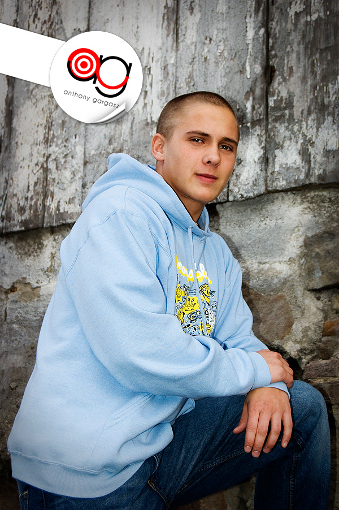 E-Mail address and links:
anthony.gargasz@gmail.com
anthonygargasz.com
blacklabelwood.deviantart.com
Anthony Gargasz
Finally, here is the profile of Dzordan, who created the closing picture of this issue.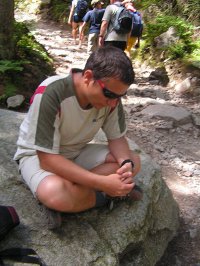 Hello! I am Dzordan of Anadune. My real name is Mariusz Jarosz, I live in Opole/Poland and I work in game development. Demos with my graphics you probably know are Yaga by Anadune (Amiga) and Crush by Anadune (PC). My other interests are Robotics, Science, Fantasy Books, Paranormal things and Guru Meditation. :) Demoscene power is in Freedom! I hope you like my end picture! Greetings to Mr.Acryl, Kazik of Anadune, Lazur, Rider and Slider of Moons and to all my friends from Potion: Skip, Nelson, Mavey and Rem.
Dzordan/Anadune