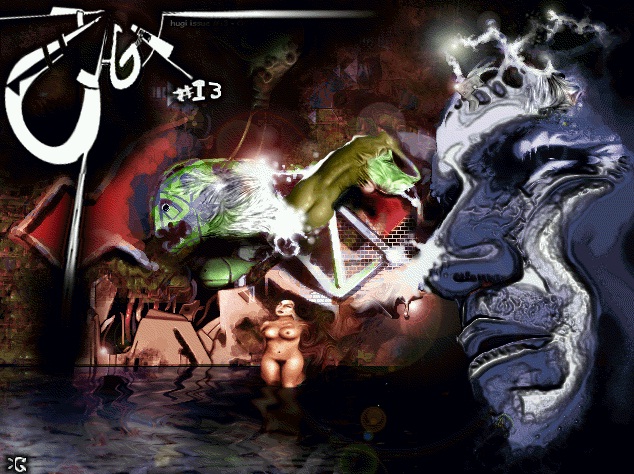 Regular Stuff
Forum
A Fluctuent Demoscene - The Rollercoaster Sinus Curve
Ramblings on the Scene - Reaction
Has The Internet Killed The Scene?
IRC Addiction Kills The Scene!
The Scene, in general and particular
Re: Beyond Design (...) from Quartz/Officium in Hugi12
Trebel - A New Demo Scene Archive is Born
Some Interesting Things About Maths
Amiga: Symbolia - A Symbol for Amiga Sceners' Behaviour
Amiga: Nah-kolor History Books
Amiga: D.I.S.C Tours in Alaska
Humour: Inspiration... Hello! Where are you?
The Utopians, Infofile Version 3
Interviews
Surfing / RamJam / Fairlight / Damones
Exclusive Interview with Psychic Symphony
Diskmags
Diskmag Overview - The Latest Diskmags
What we can learn from Imphobia
Newsletters vs. Diskmags vs. Online-mags
Coding
Continuous Level Of Detail Generation For Polygonal Meshes
Anti-Aliasing in 256 Colours (Revision)
Taking Advantage of Virtual Screens
Compression: The Burrows-Wheeler Transform
Music
Music Groups. Why are there so many?
Sample Frequencies, a Vital Thing for the Sound of Your Track
Review: LESS Music Productions' First Music-Disk
Review: Strange Customs by Exiles
Parties
A Journey Into Delight - The Other Face Of Evoke '98
Poetry and Stories
Guidelines for Poetry and Stories
Closing Words