Datastorm 2013 Party Report
Written by Pal of Offence
From deep within Pal expresses how he experienced and looks back at Datastorm 2013.

Through the Swedish countryside
We took a taxi to go to the central train station to meet the buds of love... We are on our way to Datastorm 2013... what a jolly train trip, with lots and lots of fun and then suddenly, before we knew it, we are there, in the heart of Gothenburg. The usual routine, we grabbed a taxi again and took a ride towards Hotel 11 to check into our rooms.
Hotel coding
As usual, we had to stay in the hotel to finish our demo called Too Old to Ror and Rol... We were adding some two new parts at the hotel, as usual Pantaloon and me Pal had even more things we wanted in the demo so we just did two more parts there at Friday and a bit on Saturday, idiots as we are! DATA DEMO GALORE INSANITY! :) It was very great at the hotel with Fairlight, Offence, Prosonix and Hoaxers. We even ate dinner in the restaurant at friday evening, just relaxing and thinking 'demodatademo.' ;)
Saturdaynight Fever
Well, it turned to Saturday, we entered the partyplace, nice perhaps a bit drunk but formost all smiling. We met up with Bob of Censor who, as usual, ordered heaps of cold beers which we drink and to have a great time. We had talks with everyone; Getting the Datastorm feeling just being with friends, best friends. It is so nice, the place is one of the best computer party places in history, it must be.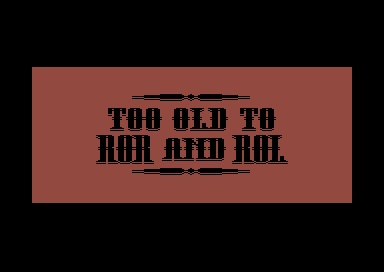 The organizers are just the greatest and everything is fantastic. This year we have a great demo with us I tell orginizer Sixx in the door and we speak more about it... I can see he is happy about that and he tell me that more groups have big demos... It is all exciting and what a demo party should be all about. Competing on the big screen together with all friends of the scene. We just mingle around and it is so nice... Everyone becomes drunker and drunker and jollier and more happier as time passes by. Moonray aka Bjørn Røstøen came in after eating two whole banana pizzas, he got some pizza residue in his face but he is happy too... Two banana pizza's are too much we say, but Bjørn is the master of eating and ofcourse he can't say no, he wanted more. Stinsen of Genesis Project made the world record of being the most wasted drunk scener far beyond everything possible within the limits of a human being. we even had to put the future Offence doctor Macx on him to make sure he was ok. Never in my life I have seen anyone that drunk or out-in-space, ever before or ever after. :)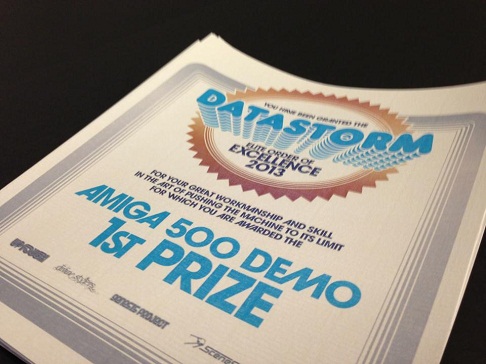 Competition Time
The compos started and we are all having a blast. There are great entries in all categories. Then at last the commodore 64 demo compo, THE COMPO on any party if you ask me. So much great stuff... Our demo hang-up... Exited in basic and shit, we were the only ones having to run our demo from floppies, Hedning is to blame he had the worst floppy disks ever and gave those to us... hehe... ohhh well we had a re.run from the ultimate cartridge and our demo was shown entirely. Triad won the commodore 64 demo competition with a fantastic demo with just about the right amount of transitions. (tjihi) We are proud that they beat us and that we beat our nemesis, Censor Design... They came in where they belong, after us. After the compo's everyone partied on for about an hour and then it got to be all silent.
Home Sweet Home
And then... it was... Sunday. Time to go home. Time to go home with a hangover. Time to go home with a hangover by train. It was a super party!
Links related to this article
Datastorm 2013 official results
Datastorm 2013 releases Pouet
Datastorm 2013 releases CSDB
Datastorm 2013 photo galleries
Datastorm 2013 official website
Datastorm 2014 - The aftermath
Written by Magnar of Censor Design
Prologue
It was a strange feeling turning off the main road and entering the huge parking space; the industry area showed signs of demolition, and only one small part of the otherwise so familiar yellow building I knew from the past stood left. The era of Datastorm was slowly reaching its end, but not without giving us all one more lasting impression: Datastorm 2014!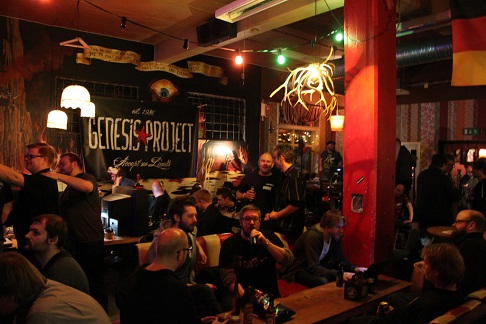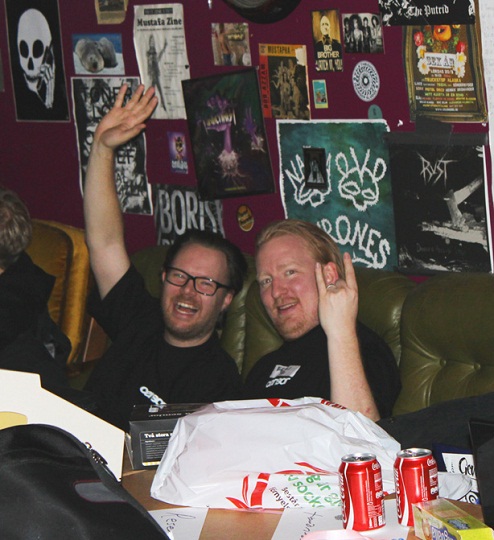 The Arrival
The bar was as earlier events, stocked with beers and friendly staff. The tables full of retro Commodore 64 or Amiga computers aligned tight together. The big screens, yes two of them, and the loud sound system was already playing familiar demos SIDs and MODs songs. The lighting was dimmed down, and the crowd was already in a cheering mood and socializing in the sofa lounge and bar. Groups Present
I would dare to say that most of the biggest active Nordics demo-scene groups were presents. Offence, Prosonix, Fairlight, Censor Design, Booze Design, Triad, Shape, Genesis Project, Up Rough, Spaceballs, Scoopex, Insane, Focus design, Damones, Hack 'n Trade etc. And not forget, Mahoney.
The competitions and productions
After being served some amazing music and graphic in its respective compos, there was no doubt that the absolute highlight of the party, of what the audience was wait for, to start: the demo competitions. Some really nice entries were shown on both console and Amiga, but the highlight was the commodore 64 demo compo. After a bittersweet defeat at Baroque Floppy People party 2013, the huge team of Offence, Prosonix and Fairlight had staged their heads together to create a major treat for the audience with "We are all Connected". A masterpiece of art that won the competition fair and square.
But it was not without competition; Mahoney had teamed together with The Human Code Machine to make some 44,1kHz 8 bit long sample playback magic, and based on the crowd feedback I almost thought this one would end up on the first spot. Also Triad took the audience by storm with their fantastic bitmap fisheye effects. A nice comeback was also the demo from Shape which had an impressive good script and amazing demo design.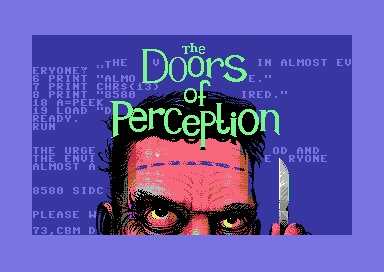 Censor Design delivered again a smaller demo for Datastorm, which had some heavy code under the hood. Unfortunately, the demo suddenly crashed at side 2 due to last minutes changes – never a good idea after too many beers. With a fast fix to an irq init, the demo ran smooth a second time.
Epilogue
Datastorm 2014 was a very well organized party. Many big hugs to Magervalp, Sixx, Spot and Yonx for all the work putting the party together. Unfortunately, all good things have to come to an end, and Offence+Prosonix+Fairlight made a very fitting visual to that in their demo as the Alaska bar was crushed beneath a very-very heavy weight. Thanks all for the great memories and good times in Gothenburg. Rumors say the organizers haven't tossed in the towel just yet, - will it be continued?
Links related to this article
Datastorm 2014 official results
Datastorm 2014 releases Pouet
Datastorm 2014 releases CSDB
Datastorm 2014 photo galaries
Datastorm 2014 official website
Magnar