Up Close & Personal: Jeroen Tel of Maniacs of Noice
Interview done by Magic of Nah-Kolor
Hugi has a friendly chat with this legendary commodore 64 musician.
Jeroen Godfried Tel (aka WAVE) (born May 19, 1972, Helmond) is a Dutch composer. Best known for numerous computer game tunes he wrote in the 1980s and early 1990s for the Commodore 64, Tel is a founding member of the computer music group Maniacs of Noise alongside Charles Deenen who he met at computer meetings in Venlo, the Netherlands. He worked for several years at Funcom in Norway. In addition to being game musician he has composed lots of songs in the context of demoscene. His most popularcompositions appear in the following Commodore 64 games: Combat Crazy, Cybernoid, Cybernoid II, Dan Dare 3, Eliminator, Hawkeye, Myth: History in the Making, Nighthunter, Robocop 3, Rubicon (title music), and Supremacy.
- Wikipedia about Jeroen Tel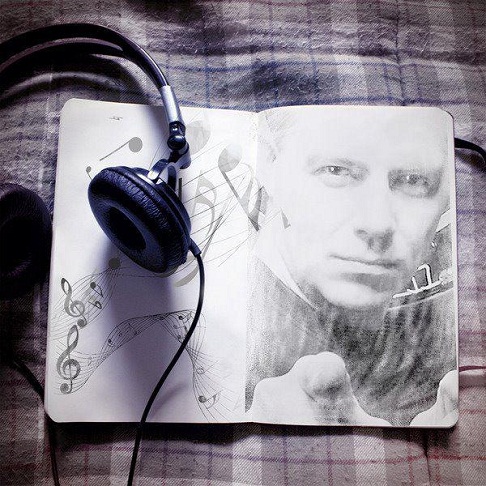 Jeroen Tel in person
Hugi: Welcome Jeroen to this interview. What would you like to tell our readers for starters and make them hungry to read further?
Jeroen Tel: Thanks for having me. I am Jeroen, a music composer with roots in the pioneering days of video games and one of the first composers to write music specifically for video games. I wrote my first game soundtrack at the age of 14.
Hugi: Where did you grow up, and how did this environment contribute to the development of your abilities?
Jeroen Tel: I grew up in Helmond, the Netherlands. That geography was not really important to me as a kid, but being raised inside a musical family has really contributed to my music skils. From when I was 0 years old, my father played the piano and my mother the flute. I always had access to musical instruments. My sister, my brother and I were taught to play the instruments of our choice at an early age.
Personally I had some guidance from my godfather Guus Tel who is a music teacher and amazing pianist.
But mostly, for as long as I can remember, my parents played music all the time in a wide variety of styles (records but also live on instruments). Thinking back the first artists to have influenced me because of that are Malicorne, Beethoven, Bach, Mozart, The Beatles, Leonard Cohen, Jean-Michelle Jarre, Vivaldi, Tom Waits, Keith Jarrett and hundreds probably even thousands other artists and bands.
Last but not least, my father conducted a double quarted choir every Monday inside our house. I remember being able so sing every part of every song they sang. They sang medieval music from all accross Europe, but also contemporary music from around the world. I am quite sure that without that experience I would not have understood harmony, melody and arranging songs the way I do now.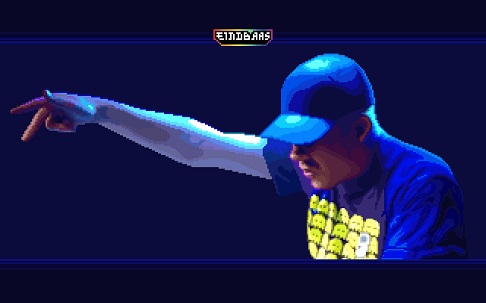 Hugi: What are you doing for a living in normal life and what does a normal day in the life of Jeroen Tel look like?
Jeroen Tel: For 25 years I composed music for video games and a lot of other media (TV programs, commercials, short film). Sound design is also a big part of my activities. I always work on "music for fun" (in other words, music I don't compose for a client but simply for me and others to enjoy as stand-alone songs or tracks). Occasionally I perform as a DJ on video game events and in music clubs. Mostly remixing old and new Commore 64 SID, gameboy and other "8bit music" / "Chiptunes".
Jeroen Tel, Music and the SID
Hugi: What does music mean to you?
Jeroen Tel: I could not live without music. (Good) music is my holy grail. It always was and it always will be. I could sing and play music before I could talk, that must tell you something about how deep music runs in my life.
When I feel a little blue I play a special music list which is guaranteed to uplift my spirits. When I am stressed I play soothing music which eases my mind. I could give you many other examples, but I guess I'm stating the obvious.
Why do people listen to / create / compose / remix music? Because they love and enjoy it. The same holds true for me. The combination of a good composition with great lyrics, or with a lot of humor, is the highest form of art I enjoy.
Hugi: How would you classify your own music? What styles are they in?
Jeroen Tel: I can't classify it really. For my profession I have to be able to compose in many different styles and I won't limit myself to naming styles. When a new style is needed for a project, or when I want to compose in that style just for fun, I simply hit youtube and familiarize myself with that style. One thing I can say about what other people say about my music; No matter what style the music is in, you can always hear it was composed by me. :-)
Hugi: What do Rob Hubbard and Martin Galway and their music mean to you? What influences did they have on you?
Jeroen Tel: I consider Rob Hubbard to be the Godfather of Commodore 64 music. From 1985 to 1987 I used to sit down and study his music. Making notes about his arrangements, techniques, melodies & sounds. I even hacked into Hubbard's routine to compose music in machine-code, since I didn't have my own music driver yet.
Martin Galway's music has also had a major impact on me. He is the guy who really used the Commodore 64 SID chip as a synthesizer. I love they way he sometimes stretched a single music theme over so many minutes of time without it getting boring.
Hubbard in that respect was more someone who tried to emulate a lot of different styles and mimic real instruments like bassguitar, electric guitar, drums, violin and piano just to name a few. Hubbard's compositions are extremely catchy and very "to the point", where-as Galways music is often more biased around atmosphere and sound.
I think I should mention some of the pioneering Commodore 64 composers too, but for the sake of keeping our talk a little short, I won't. :-)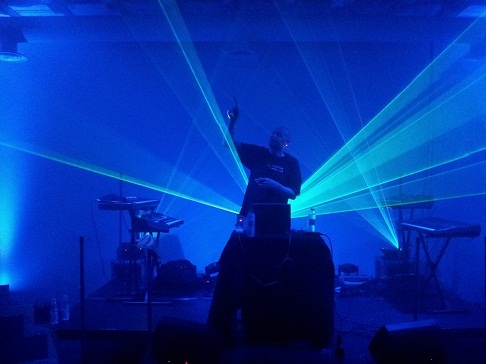 Hugi: Where do you get ideas from for the music you make?
Jeroen Tel: Everywhere really. Recently I listen to a lot of music from other artists, composers, DJs, singers, musicians, etc. by using Youtube. Often tracks that get pointed out to me by friends and family or the people creating those music videos.
Also get a lot of inspiration by the songs and tracks other MoN members send me, which sometimes results in a co-op tune or song.
The inspiration for many tracks I compose comes from trying out things on piano or playing around with drums, beats, basslines, chords and melodies in a music program called Renoise.
All the music I heard and learned from in the past can't be excluded either.
The main ideas most often spontaneously spring to mind. I don't know how that works exactly but that has always been the case during my life.
Hugi: What is the best track you have ever made? And why?
Jeroen Tel: It's hard to pick one favorite, because there are so many different styles of tunes to pick from. Some are funky or dance-like, and some are very classical and traditional. If I had to pick one from the top of my mind right now, I would pick "Supremacy" on the Commodore 64, because of its melodic content and its arrangement.
Hugi: Only 10% of all the music you composed has been released. Will the other 90% at least be made public in your lifetime? Or don't you think it would not be a shame to keep it unreleased for ever and eternity?
Jeroen Tel: Some of that will surely see the life of day, but I will have to remix, update or complete those songs, tracks or tunes first. I am very perfectionistic so I am not keen on releasing unfished music. If I ever get a proper chance to do it I will. I find myself wanting to work on new music, rather than finish my older music.
Jeroen Tel vs The Demoscene
Hugi: How do you look back on X 2012 and your performance?
Jeroen Tel: That was a lot of fun! Playing in front of a crowd who have known my music for all these years and always supported me in one way or another really means a lot to me. The people attending at X really appreciated the music, which is why I loved playing - yet another - X party.
Hugi: Is performing on X 2014 something you would consider or have you been there and done that?
Jeroen Tel: It's very likely. :-)
Hugi: In November 2012 you joined Oxyron. How did this happen and why did you join Oxyron? What projects are you involved in?
Jeroen Tel: I always enjoyed the demos of Oxyron and got asked to join, which I obviously did. I have yet to start my first project with Oxyron, which I hope will start soon.
Hugi: Could you tell about your favorite demos on the commodore 64 of the last 3 years?
Jeroen Tel: I am horrible with names when it comes to naming demos... If you don't mind I will skip this question, otherwise I'll find myself browsing through all demos from the past three years on Youtube and CSDB. Don't have the time to do that right now.
Hugi: In 2012 you also visited and performed at The Assembly party in Finland. What are you best memories from this party and your performance there?
Jeroen Tel: I loved playing in front of thousands of gaming / computer enthusiasts. The stage was technically awesome; amazing lighting effects and a huge beamer screen on which my veejay Julian van Aalderen (aka The C-Men) could do his magic to boost the experience. I also really enjoyed looking into he crowd and seeing this amazingly large numbers of computer screens! A very special event compared to playing in a club for example. There is a lot of "data" flying through the air at the event! Also, the organisation of Assembly and the people I got to hang out with in Helsinki were extremely friendly indeed! :-)
Hugi: Some of the best and most active commodore 64 musicians in today's scene are amongst others Dane, Fanta, Magnar, Wiklund and Drax. What is your opinion about them and their music? Which musicians are in your personal top 5 and why?
Jeroen Tel: That is a question not easily answered! I like each composer you mentioned for very different reasons and each of them have their own unique style.
By making a top 5 I think I will do quite a few composers short. I will simply name my personal favorites, simply based on what I like in Commodore 64 music: Funky basslines in combination with snappy drums, good chord progressions and playful, jazzy melodies. The guys that do that best i.m.h.o., and in bulk, are DRAX and Mitch & Dane. I will repeat, by naming them, I'm doing a lot of other great composers short.
Magic: You seem very active on Facebook doing a lot of posts which are gaining a lot of reactions too. Also from sceners. What is it that makes Facebook so attractive to you?
Jeroen Tel: Facebook reaches out to the people paying attention to you (as parents should :)).
Magic: Datastorm 2014 was quite a succesful party with a lot of nice Amiga and Commodore 64 releases. What do you think of Datastorm?
Jeroen Tel: Datastorm again confirms the myth around the Commodore 64, magical instrument for brilliant minds; gets better all the time.
Magic: We are about 8 weeks in 2014 now... Perhaps there is more known about future Jeroen Tel releases (Oxyron, MON?) or performances somewhere? What has 2014 in stock for Jeroen Tel?
Jeroen Tel: Maniacs of Noise is a mystery. I have an option on the London Symphony Orchestra (music by Maniacs of Noise played by them). I will need to install the Kickstarter project the right way to make it happen but the London Symphony Orchestra said yes.
Jeroen Tel and his Maniacs of Noise
Hugi: What is Maniacs of Noise about anno domini 2014? Who is still actively involved with MoN today? Is an all-star MoN musicdisk with most (ex-) members involved something that could happen some day?
Jeroen Tel: Maniacs of Noise, as a group, is about making music for fun. Every member is free to do whatever he wants, but we also work on so-called co-op tunes. It's a really nice experience to work on songs and music with people from all over the world. The most important thing about Maniacs of Noise in 2013 is the Fun factor. Current Maniac of Noise members, beside myself, are: Thomas Egeskov Petersen (aka Laxity) (DK), Thomas Mogensen (aka DRAX) (DK), Mick Rippon (aka Mickrip) (AU), Jogeir Liljedahl (NO), Geir Tjelta (NO), Søren Lund (aka Jeff) (DK), Rod Thacker (CA) and Barry Leitch (USA). That all-star music disk sounds like a great idea. I'll throw it in the group and let's see what comes of it.
Epilogue
Hugi: What's your philosophy of creating?
Jeroen Tel: Be inspired and always keep working on improving your skills.
Hugi: How would you re-invent yourself and stay creative. What challenges in composing are still ahead for you?
Jeroen Tel: Staying inspired by what I hear around me. If there's a new style I always like to play around with it to see what it's all about to produce in such a style. Lately I've been playing around with Dubstep-like songs or tracks and it's a really nice challenge to make everything sound really thick and phat. It is often more about the sound and sound techniques used, than the chord progression or melody. There will always be new challenges in the future, but I really would like to sit down and compose a full movie score once.
Hugi: The Commodore 64 demoscene is ageing. But will stay here for a long time to come. How would you like to be remembered on the scene after you are gone from this earth?
Jeroen Tel: Deep question! I don't think I will ever turn my back on the scene. I feel highly connected to it, since it's a big part of my roots and heritage. I would like to be remembered as a dedicated composer who inspired a generation to step into the realms of electronic music and opening up the possibilies of what is possible within that genre. Composing extremely complex melodies, arrangements using extreme intervals without having to worry that those can't be played by real live musicians. But I hope I will also be remembered as someone who tried to be as nice as possible to fellow sceners and creative minds from all around the world.
Hugi: What may we expect from you in the close future? Also please take this opportunity to close down this interview.
Jeroen Tel: There are some really ambitious projects I want to complete and some others I want to start up. I rather wait by talking about it in public, until it's is all crystallized into something solid. I don't want to make false promises nor do I want to raise false expectations really. Well, wrapping it up... thanks for your interesting questions and thanks for having me! The please was all mine. Greetings to all of you sceners and creative people out there! Keep up the good work! :-)
Other commodore 64 musicians about Jeroen Tel
Wiklund of Fairlight:
I think Jeroen Tel is really great, most of his tunes are classics and was before it's time when they where made, i also likes his and Drax co-op tunes, they work really great togheter, both thire styles match really well
Ben Daglish:
Jeroen's a cool guy, and a sweet musa. In terms of his music, I certainly tip my hat on a muso level. - 'nuff said :)
Charles Deenen:
Jeroen is one of these rare genius combinations of creative and technical. He astounded me from day one with his perfect pitch ear, and the ability to instantly play a melody on the piano that we just hummed. He'd literally write out a music piece in assembly with melodies, chords, bass, without sometimes even hitting play once, and it would sound great. Add to that his coding/tech skills and wizardry of performance sense, and you have a lethal combo that worked to perfection for the C64.
Magnar Harestad of Censor Design:
'That's the way it is' / Scoop is what trollbound me into starting composing C64 demoscene music. Jeroen's SID music inspired me by his way of using funky bass lines with lively leads and arpeggios. I meet Jeroen first time during 'Back in Time Live 2008' followed by a crazy party at Tomas Danko - a night worthy to remember for a looong time. Also love JT's latest MP3 songs on his soundcloud. Rock on, mate! Cheers and greets! Magnar
Allister Brimble:
Jeroen Tel is one of the all time great game musicians. He showed the way forwards on the Commodore 64, bringing new life to the SID. I owe much of my current success to the inspiration gained by listening to Jeroens music when I was young.
Links related to this article
Group page of Maniacs of Noise
Jeroen Tel CSDB page
Jeroen Tel, Robocop 3 performance Assembly 2012
Jeroen Tel, whole Assembly 2012 performance
Jeroen Tel, Cybernoid 2 c64 music
Jeroen Tel, X 2012 Live gig part 1
Jeroen Tel, X 2012 Live gig part 2
Scene World: Jeroen Tel Interview
Assembly 2012: Jeroen Tel Interview
Magic