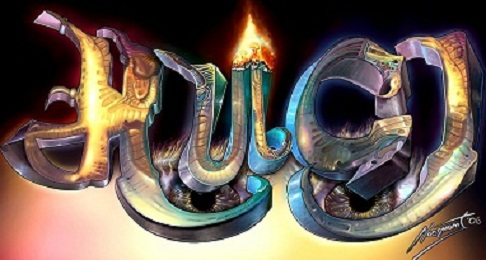 Credits for this issue
---
Contents
Main Editor: Adok of Hugi Core & Royal Family
Co-Editor: Magic of Nah-kolor
Articles: Adok, Algorias, Beb, Bob, Chris Dragan, CiH, Concept-P, CONS, Cryptic, Forcer, Gasman, GRX, Hicks, Hoffman, Hydra, iq, Jazzcat, Jeroen Tel, Krick, Lord Helmet, Magic, Magnar, Mahoney, Menace, Navis, Noobody, NTSC, Nytrik, Optimus, Pal, Paradroid, Parsec, Phoenix, Pixtur, Prince, rc55, Response, Setsuko, Trixter, Ultrasyd, Velo, Vincenzo, Westlicht, Wiklund, Zach Weddington, Ziphoid, Zonbie
---
---
Graphics
Opening Picture: Forcer of Planet Earth
Main Background Picture: Slayer of Ghostown
Alternative Background Picture: Dzordan of Anadune
Closing Picture: Prince of The Obsessed Maniacs
Photos: Many from Slengpung or pouet.net - thanks!
---
Music
The soundtrack of this issue:
1. Gravity Shot by Magnar Harestad
2. Celestial by Alexander Wiklund
3. Late Drive by Martin "Mantronix" Hall
4. Mozaika by Remigiusz "Traymuss" Trzcionka
5. Parallax Mixdown by Ian "Hoffman" Ford
6. xxx by Tomasz "Chaser" Gierygowski
7. Clareo by Zbigniew "Siatek" Siatecki
8. Mayflower by Klaus "Xerxes" Lunde
9. Amsterdam Boobies by Patryk "Revisq" Gegniewicz
---
Code
Diskmag Engine: Panorama 2 by Chris Dragan of Alcatraz, originally developed for Hugi and now used by many diskmags
Sound System: BASS by Ian Luck
Bugfixes: T$ of Alcatraz
---
Hugi Magazine (Hugi) is an electronical magazine (diskmag) edited by Dr. Claus Volko, also known as Adok. Hugi is freeware, you are allowed to spread the magazine provided it remains unmodified. The editor assumes that the person who submits a contribution for Hugi (the contributor) has not violated any rights of third parties. Contributors preserve all rights and responsibility for their original contributions, but they give the editor the right to adapt them. There is no guarantee that a contribution will be used in Hugi. If you want to use articles from Hugi, you must arrange that with their authors. For any questions contact Adok.