Fairlight & TBL:
Pantaloon about Only One Wish
By Pantaloon & Magic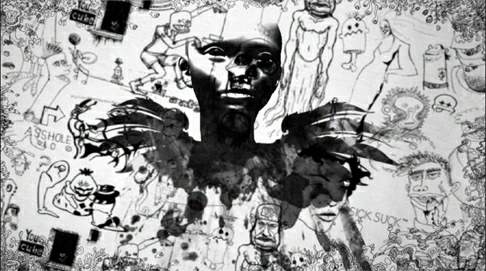 Prologue
With Tactical Batte Loop, coded by Smash & Pantaloon, Fairlight won the Intel demo trailer competition in 2006. Fairlight had a great start with this, back then, newly set up competition by Intel. In 2007 the demo trailer competition morphed to a full demo competition with Fairlight ending up at fourth place with a demo made together with CNCD called Halfsome while Still ended up at the no1 spot. Now in 2008 Fairlight decided to enter the Intel demo compo again. This time with a demo coded by Pantaloon and made together with The Black Lotus. (Or should one just say made by Dice employees? ;)) Anyway, Fairlight became the runner-up while Still won the second time in a row. Hugi contacted Pantaloon of Fairlight and got into a talk about Only One Wish but also about the Intel demo competition. Enjoy!
The Interview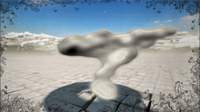 Hugi:
Please introduce yourself to our readers. What is it you are doing in real life and what are you doing on the demoscene?
Pantaloon:
My name is Magnus Sjöberg and I'm 33 years old. I work as a game developer at Digital Illusions / Electronic Arts. And not surprising I'm doing demos in the demoscene.
Hugi:
Please explain when the 'Only One Wish' project started. How, when and where did this project come to life?
Pantaloon:
I told Louie I needed help to do a demo for the Intel demo competition. We had been talking before about doing a demo for Assembly but we decided to make one for Intel instead.
Hugi:
Where did you get the inspiration/ideas from for Only One Wish?
Pantaloon:
I got it from Louie. He had written down everything I should do and I did it. Can't really answer where Louie got his inspiration from.
Hugi:
Did you invest much time into this demo?
Pantaloon:
Not that much on code, we had all the tools ready and I just had to write effects. We did probably spend more on the art side. The first 3 days of my summer vacation I was in the office finishing the project together with Louie.
Hugi:
Could you tell us something about working together? Some nice anecdotes too perhaps?
Pantaloon:
He knows what the demo should look like when you start doing it. So it's quite simple for a coder to just do what he wants. He can be picky at some times tho but that's just a plus after all :)
Hugi:
Please tell us all about your tool. What, for example, makes it different from other tools around?
Pantaloon:
Don't think it's different but I've spent quite a lot of time on it now. It's very easy and fast to add effects and resources, which in my eyes make it very nice to use.
Hugi:
From a coder's point of view, what was the hardest part/effect in Only One Wish to create and why?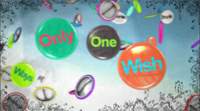 Pantaloon:
It was quite tricky to preserve normals for the smoke effect. But I came up with a shader that tried to preserve normals at edges. I also had A LOT of problems with Maya pivot rotations and the bugs are still in the demo.
Hugi:
What problems did you have with the Maya pivot rotations?
Pantaloon:
Maya handles some transformations in very weird ways. And especially when exporting with Collada some of these transformations don't make sense.
Hugi:
What can you tell us about the part with the exploding gasmask heads?
Pantaloon:
I wrote a fracture program which I toyed around with. And it looked quite nice when we added the particle movement of the fragments.
Hugi:
Who are Hoyt, Sun Qian, Elusive and Behance and what exactly did they do for Only One Wish?
Pantaloon:
Hoyt is a co-worker at Dice/EA. He did some modeling (gasmask and stuff) and tried to design the demo in another direction then Louie. Sun is a co-worker's girlfriend (I think) and she did the 2d border we used in the demo. Behance is an online portfolio of design and art stuff (www.behance.net). Elusive did the music.
Hugi:
Still won the Intel demo competition again. A comment on the Internet said: The Intel demo competition is a competition where 5 groups compete and in the end Germany wins. Try to be objective, do you think the best demo won?
Pantaloon:
Nope. I don't think the best demo won.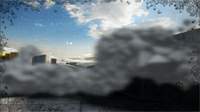 Hugi:
Why not?
Pantaloon:
I have no clue but I believe in a German conspiracy :)
Hugi:
Was entering the NVscene demo competition any option for you guys instead of the Intel demo compo?
Pantaloon:
Smash was about to enter NVScene so I wouldn't want to submit 2 demos to that event. We ended up not releasing any FairLight demo at NVscene though :)
Hugi:
Would you think about entering the Intel demo competition in 2009?
Pantaloon:
No comments.
Hugi:
You have been making demos for a long time now. Perhaps it would be hard to make a better demo than Only One Wish. What can the demoscene expect from you in the future?
Pantaloon:
The scene shouldn't have any expectations. But my aim is to make better and better demos and I find it quite fun to do fast productions over a night as well :-)
Pantaloon & Magic