Inside the North American demoscene
A round table discussion with North American sceners about the demoscene on there continent and the NVscene party.
Written by Magic of Nah-Kolor
Starring: Trixter/Hornet, S_tec/Trailer Park Demos, Phoenix/Hornet, Blackpawn/Xplsv, Jason Scott/Blockparty and Polaris/Northern Dragons.
Prologue
The American demoscene has its own small role and place inside the entire global demoscene. Which, let's face it, is mostly European oriented. With the NVscene event held in August 2008 (see the a full report here in this issue of Hugi) things might change as hopefully more people in America will participate in the demoscene. Will America get a bigger place on the demoscene map in the future? Time will tell. Another important thing is explained by Trixter: "It's important to refer to our scene as the North American scene, mainly because a lot of the groups are cross-pollinated between the USA and Canada, plus we tend to know each other from both Canadian (NAID) and USA (Block Party) parties." That's why we need to talk about the entire North American scene and not just America Trixter told me.
I once wrote an article about 'country based groups' getting less because of Internet groups starting to exist with members from all over the world. Why is it important to focus on the North American demoscene? In my humble opinion the North American demoscene could and should be much bigger especially looking at the number of inhabitants. There are not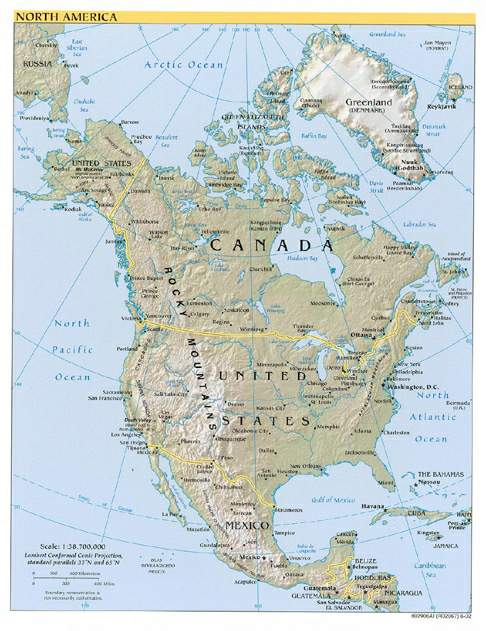 many North American sceners compared to other countries in Europe while North America, in potential, could have much more. The NVscene demoparty held in August 2008 probably gave a boost to the existence and acknowlegment of the demoscene in North America but will it result in a bigger North American demoscene? Perhaps we can see more productions at Blockparty 2009 for example or, hopefully, at NVscene 2009. if there will be a NVscene 2009 that is. Let's hope at least that the current state of the economy and financial crisis in America is not a reason for NVidia not to hold one.
This round-table article will hopefully tell us all there is to tell about the North American Demoscene and shine a light on the NVscene party 2008. So fasten your seatbelts because here we go.
---
Hugi:
Please give yourself a small introduction for the readers who don't know you.
Trixter:
I am Trixter/Hornet (real name Jim Leonard), coder, followed PC scene since 1990, active since 1992. Helped manage the Hornet Archive in the 1990s. With other Hornet members, created the MindCandy series of demoscene DVDs. Most recent notable scene prod was 8088 Corruption, a wild compo entry that displays full-screen 30fps video on an old 4.77MHz 8088 IBM PC with CGA (with synced sound).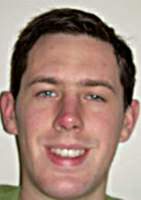 S_tec:
I am s_tec of Trailer Park Demos. I created my first demo in 2002, and joined the Northern Dragons in 2003. After a year with them, I left to form Trailer Park Demos, and have been making demos there ever since. I also helped launch the www.demoscene.us website at the beginning of this year.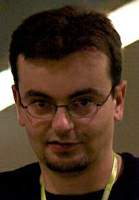 Phoenix:
I've been a demo aficionado since 1992. I also tracked music up until 1997 or so in the group Kosmic (aka KFMF). I've also been in Hornet, DC5, and BAOUM. I worked on the demo playlists, group contacts, cover layout, and web sites for the MindCandy DVDs. I ran the demo music site at demodulate.scene.org. Finally, I'm helping run demoscene.us, filling in all the scener/release info I can.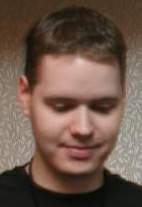 Blackpawn:
I started in the demoscene in 1999 after meeting Pyromaniac and members of Beyond in college. I did a solo demo called despair in 2000, a bunch of scene related texts in 2001, and then after college met Mac while we both worked at Microsoft and I did effects for the Threepixels demo mdma in 2002. In 2003 I joined Arenanet helping create the game guild wars while at work and creating demos at home as a member of Xplsv. These past years I've worked on Tokyo, Mudballs, 4kmdr, Conciousness Causes Collapse, Hofn, Sokuseki, Clockwerck and N-0505. So far I've attended Euskal 2006, Blockparty 2007, Assembly 2007, and Nvscene 2008.
Jason Scott:
I'm Jason Scott, co-organizer of Blockparty, a demoparty held in Cleveland, Ohio as part of Notacon, which is an art and technology conference. When I'm not organizing the demoparty, I'm running textfiles.com, which is an archive of computer history, or I'm working on a couple documentaries about computer history, or I'm flying around speaking at events about... computer history.
Polaris:
I am Polaris, founder of the Northern Dragons demo group. The Northern Dragons was founded in 2001 and since that time has been the most active North American demo group to date. Our membership is mostly Canadian, with some Americans and other internationals.
---
Hugi:
According to your knowledge, what is your opinion of the North American demoscene anno domini 2008?
Trixter:
In one word, growing. And that's the best state for the North American scene to be in. Things pretty much died after NAID in the mid 1990s, but thanks to a few parties a few years ago -- most notably Block Party, for making a commitment, sticking to it, and getting it right -- involvement has slowly ramped up and there is activity again "just for the fun of it" (ie. not only for a specific euro party). I don't care how the NA scene "performs" (ie. number or quality of prods) as long as it is growing.
S_tec:
The North American demoscene is still really small, but it is definitely growing. In the past, we were lucky to have one party per year. This year, we had three - Blockparty, NVScene, and the San Francisco Mini Demoparty. A lot of old people are becoming active again, and some new faces are showing up as well.
Phoenix:
It's much smaller than it should be, but what's there is more active than it's been in years. 2008 was the first year we had two parties in the U.S. (there have been Canadian and American parties in the same year before). There are lots of North Americans who are into the whole coding/tracking/art thing, but not much motivation to work together and make serious productions unless there's wider recognition outside of the scene. For the most part it's renegade veterans who keep doing their thing (like me :)). But, in the past couple years we've added some new faces, which is very encouraging.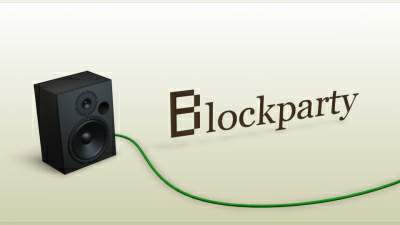 Blackpawn:
The North American scene has always seemed pretty dead since I got involved. There are some small parties and some active groups and sceners but not too many. Nvscene 2008 was an exciting step forward and hopefully more tech companies like maybe Intel, Amd, and Microsoft can start backing big parties in America.
Jason Scott:
2008 was a fantastic year for the North American demoscene, probably the best in the last decade. Besides a successful year of Blockparty (our second), NVision hit the ground running and brought in a mass of European sceners to hang out with and meet, and the sound/video system there was fantastic. We had a group of people go to both Blockparty and NVision and both had their great moments. It has been a long, long time since there were two demoparties in the same year in the US/Canada, so anyone who stumbled onto our events was in for a treat.
Polaris:
The North American demo scene is in a very interesting stage of its development in 2008. Events were centered in Canada in the 1990's, such as COMA and NAID. Now, persistent and well planned parties such as NVScene and Block Party are taking place. Those attending NVscene I think has a great time, but the big question is – will it happen next year. The exemplary commitment that Radman and Jason Scott bring to Block Party is such that there is no doubt that the event will continue into its 3rd, 4th and 5th years...
---
Hugi:
What groups/sceners from the North American demoscene made a difference the last few years and why?
Trixter:
I think Jason Scott and Radman/ACID are probably the most important, because they have been the sometimes hidden (Pilgrimage) and sometimes public (Block Party) support structure behind the rise of more NA parties. They have a level of commitment that has been motivating more sceners to come out of the woodwork over the last few years, and get some inactive sceners to become active again. Northern Dragons have consistently put out productions for years, plus traveled to as many NA parties as they can (as well as some euro parties), plus given talks on various topics, most notably coding and making music for 4ks, so their contribution can't be overlooked either. They've also assumed responsibility for the TMDC, so extra props for keeping that alive.
If I had the time and space, I'd probably write a little something about every scener who has done something in the last few years, just because I think making prods where your scene isn't well-known or well-understood is, by itself, a major accomplishment.

S_tec:
The most important group in North America is the Northern Dragons. Their people attend almost every party, and their prods always win the top spots. Most importantly, the Northern Dragons challenge the smaller groups like Trailer Park Demos to release better stuff, and that raises the quality across the whole North American scene.
The scener who has made the most difference is definitely Jason Scott, the Blockparty organizer. Jason Scott has promised to hold five Blockparties in a row, and that stability keeps the North American scene alive. Without Blockparty, the North American scene would have died long before a big event like NVScene had a chance to take place. Jason Scott deserves a lot of the credit for growing the North American demoscene over the past few years.
Phoenix:
The biggest difference-maker has been Jason Scott, who has pledged to hold Blockparty for at least five years (year three is coming in 2009). He's brought a new form of showmanship to the scene. Also, Inspired Chaos, for his mood-setting party decor. Northern Dragons have been the most noteworthy North American group in recent times. They're the only one organized as seriously as the major-name European groups.
Blackpawn:
I don't really pay much attention to the geographic location of groups and sceners so it's hard for me to say. The American guys I've kept in touch with are mainly Guybrush, Blacklight, and S_tec. It was cool seeing the Northern Dragons step back 4k live at Assembly 2007 and for Trailer Park Demos to get nominated for a scene.org award with their Blockparty 2008 invite.

Jason Scott:
The three most prominent in my eyes have been Hornet, Trailer Park Demos, and Northern Dragons. Hornet doesn't do a lot in the way of demos but their work both with the Mindcandy series and maintaining various other parts of demoscene culture and information has made them invaluable.
Trailer Park Demos is just a classic hard-working demo group, which is part of why they were tapped to do the demo for blockparty last year. And Northern Dragons... well, they're a powerhouse, as simple as that.
Polaris:
From a group perspective: The Northern Dragons has had a consistent presence in the North American scene since the first Pilgrimage Party was held in 2003. We've also been delighted to see Trailer Park Demos, XPLSV and blackpawn, GL Fusion, Hornet, from that time as well. At an individual level – the most significant contributors are probably the following people. Jason Scott and Radman for organizing Block Party. S_tec for founding the demoscene.us page. IC (Inspired Chaos) for his crazy fun support of Block Party and the Block party lounge. Demosceners such as Phoenix, Trixter, Guybrush, BarZoule – have all made amazing contributions to the NA scene and events by giving lectures at Block Party.
---
Hugi:
What is the most historical/famous demoscene production coming from the North American demoscene according to you?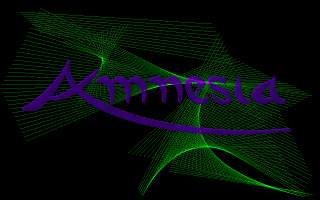 Trixter:
If I had to choose just one from the entire NA scene history, I'd probably pick Amnesia by Renaissance, for being innovative in two ways: It was one of the first (if not THE first) 32-bit protected-mode demos, and it also fully took advantage of a Sound Blaster by having a soundtrack with 9 FM voices and 4 digital (mixed) voices simultaneously. It was programmed on a 386sx-16 and it squeezes a ton of performance out of that machine.
S_tec:
The Mindcandy DVD series is probably our most famous set of productions.
Phoenix:
I would have to go all the way back to Amnesia by Renaissance, or Timeless by Tran. Amnesia, for its 386 protected mode and unique 9+4 channel FM/digital music, and Timeless, for innovative 2D art (for early 1994, at least). I knew it made it big when my co-worker had it on his screen at work, without knowing anything about demos or the scene.
Blackpawn:
I haven't a clue. That may be a better question for the Europeans. Which American made production has caught the most international attention? Probably one from the Northern Dragons, but I wonder how many people realize the many Xplsv demos that have come partially from the USA.
Jason Scott:
This is going to sound like an utter cop-out - but I just don't think that way. I think of them all as "demos" and wherever they come from, whoever they come from, I love them all.
When I was a lot younger, I'd download demos for my Amiga, play them, and just be blown away by these creations. I think this is the first one I saw. I just really like all of them. They're all in some place called the Demoscene.
Polaris:
Two productions top the list.
* TMDC lives Again (BlockParty 2008) - was a very important production in terms of showing North America keeping the demoscene culture by taking on the organization of the next TMDC event.
* 8088 Corruption (Pilgrimage 2004) - was important in the scene in terms of showing the oldschool nature of the North American demoscene. It was world class production, and was even slashdotted.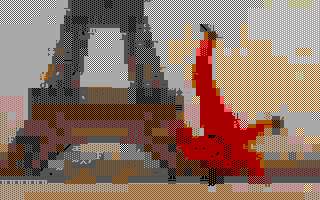 ---
Hugi:
What are your thoughts about the NVscene event which was held in August 2008?
Trixter:
I think it was a great success, on multiple levels: It was a great scene event, for there were tons of "industry greats" euro sceners there, with great prods and talks. It was a great "outreach" event, because many times there were gamers and industry people checking out the party hall to see what was going on.
It was a good marketing event, because people got to see some of the truly amazing visuals possible with a really decent video card (I am reminded of how Gravis supported the scene in the 1990s and this helped them sell Ultrasounds). Heck, even though it was in the middle of a convention center, in a downtown location, we still managed to have our own "bonfire" and, thanks to "RVScene", honest the-real-party-is-outside flavor. I honestly think it was one of the most successful scene events I've ever been to. It would have been really easy to screw it up, but the organizers kept everything in check. You could even sleep at the partyplace if you really wanted to, which is very uncommon for events at convention centers. The talks were some of the most spectacular things I've ever seen. You literally had two modern demoscene greats debating each other's vastly different working style (Chaos vs. Navis), or IQ dropping secrets of photorealistic rendering in 4ks while making it understandable to most coders of any skill level. You would have needed a chisel to get the smile off of my face during those moments, which are so precious to NA sceners because we don't have the opportunity to go to many European parties, where these things are somewhat more common.
S_tec:
NVScene was a truly unique party. The amount of infrastructure at the party was immense, from the professional sound system to the massive 1080p projector. Plus, NVidia sponsored some of the top sceners from Europe to give presentations. In spite of the massive infrastructure, the attendence was still small enough to give everyone a chance to meet everyone else. The scene has never had a party like this before, and will probably never have a party like this again. On top of NVScene's awesomeness, RVScene took the fun up a notch by parking an RV outside the NVision hall and offering free beer to all demosceners. Seeing half the demoscene drinking beer and salmiakki while crammed into a tiny RV was priceless.

Phoenix:
It was, for all intents and purposed, an imported demoparty. But that's a good thing! The NA scene finally got to meet and share stories with the biggest in the European scene. Not enough have made the trip to Breakpoint or other Euro events. It reminded me of Assembly - big name sponsors, lots of gamers, a side party outside the hall, and great compo entries. Thanks to the hard work of the organizers, there was a lot to see and do, and we got the attention of many non-scene people at the rest of NVision.
Blackpawn:
It was awesome. I hope nvidia hosts another one in 2009.
Jason Scott:
The news about NVscene kind of came out from nowhere for myself and my co-organizer RaD Man; we had met some demosceners during their outreach, had a great time, and then somewhere down the line an announcement was made that the "Biggest American Demoparty" was being held in August. We decided that we'd just not discuss it and do stuff for Blockparty; US demoparties are rare indeed, and so being anything other than quiet or supportive was just silly. But it was a tad confusing, and it did feel like it came out of nowhere. It was being held on a Monday and Tuesday, which was also rather confusing, but I scheduled a trip out to see it. Ironically, RaD Man, who lives in the same city that NVscene was being held, couldn't make much time during the actual event because he had work. I suspect a lot of people had work, and couldn't just take off a few days. For those of us who did, it was a fantastic time. But I suspect the mid-week timing of the event led to the relatively small turnout.
Polaris:
I greatly enjoyed NVscene; and I hope to see it become a repeat event. The event gathered enough international presence, that it feel more like a "international demoscene party" than something grown in the North American scene for the North American Scene. A perfect example of this – was the demoscene speaker line up at NVscene. Every demoscene speaker – was an international, and not a geographically located with North America. As time goes on – I hope that NVScene will pull on more North American resources. It was a truly great party.
---
Hugi:
Do you think NVscene has ignited a chainreaction and got more people interested in North America to actively participate on the demoscene?
Trixter:
I don't know. I would like to think it has, but honestly we won't know until next year's parties and prods. I think it did a damn fine job.

S_tec:
NVScene has given the North American scene a lot of exposure and helped bring in new people. In fact, I personally know at least three sceners who have become more active thanks to NVScene. On the other hand, the North American scene started growing long before NVScene was even announced. NVScene is simply accelerating the process that Blockparty started.
Phoenix:
It would've been cool, although a little unfair, to see a scene-oriented demo from the NVidia guys or other professionals, but that didn't happen. I guess free time is more precious for them. I did see several new faces, both young and old. The hard part is keeping newcomers motivated after the party - we're hoping demoscene.us at least keeps them looking and chatting.
Blackpawn:
Probably not with the first one. I'm sure it's caught some attention but I expect it will take a couple more years of parties for people to really catch on to it and get involved.
Jason Scott:
Chain reaction is an odd term to use - certainly since Pilgrimage started at the beginning of the century we've all been working in various bits to let people know about demos and demomaking. I've found myself in a lot of debates as to why demoscene isn't in the US what it is in other parts of the world, but for the people in it, they're pretty happy.
NVscene, however, was a unique experience in American history: never has so much money and effort been thrown into a single event, with all the euro demosceners being flown over, the quality of presentations, and, as you ask in the next question, the quality of demos. It's so hard to tell what attracts and doesn't attract people to the demoscene, but NVscene definitely made a difference in a few minds.
Polaris:
I think it's another log in a fire that is already burning...
---
Hugi:
What do you think of the quality and quantity of the NVscene 4k and demo competition?
Trixter:
Much higher than I was expecting. In particular, I think the 4K compo was one of the very best I've ever seen at any party, ever. I think most people will agree to that.
S_tec:
NVidia's demo kit giveaway attracted a lot of attention from the scene's top groups, and the remote entry policy allowed those groups to compete. The result was a really high-quality set of compos with some groudbreaking releases. Texas in particular sets all-new expectations for 4K intros.
Phoenix:
I was pleased with the quantity, although I thought there would be more demos and fewer 4k intros! Apparently a bunch of the recipients of the demo kits in Europe flaked out and didn't enter, but as long as they help them make more/better releases in the near future, that's okay. The audio-visual setup at NVScene was just about perfect for demo watching - 1920x1080 is here to stay. There were two 4k intros and two demos which I think will be nominees for scene.org awards (i.e., best of the year). It was cool to see North Americans get 3rd and 5th place in the demo compo - don't want to send all the prizes overseas! :) If I could just provide one general critique of the compo entries, it would be "too many cubes". Synchronization was top notch, but I think we need more 3D modelers in the scene.
Blackpawn:
The 4ks were pretty insane. The demos were great too.
Jason Scott:
It was the best that money could buy! I mean, the combination of remote entries, amazing sound and video system, and nods from tons of cool groups around the world meant it was an amazing show. I had the pleasure of sitting there, in the room, for both competitions, and it was like a cascade of amazing talent. I don't think you could have asked for a better show.
I wish there had been a way, a la other demoparties to get the Gamer LAN section to be able to see the demos, but the crowd was pretty good for the show, although I thought the entries deserved even more.
It was a great show. People really put together amazing stuff.
Polaris:
The quality of the productions at NVscene were world class. If you weren't there - you should plan to be.
---
Hugi:
Name something demoscene related which is typical for the North American demoscene or its sceners.
Trixter:
I wish I could, but the NA scene hasn't had nearly the amount of releases such that we could point to something that is "ours". No vodka/Salmiakki references, no MELON/LEMON jokes, nothing like that. About the only thing I can think of is that we have had an uncommonly strong tracking scene that has done things like held many music contests, propped up #trax for many years, and embraced a lot of different more-than-eight-tracks tracker formats, such as MTM (MultiTracker), 669, FAR (Farandole), etc. Some of the most pioneering trackers were/are NA sceners, like Necros, Basehead, virt, etc. So I guess the strong tracking background would be North American "flavor".
S_tec:
North Americans take things more seriously than Europeans. People don't just relax and make stuff; they are always trying to prove some point. All of our demo parties, for example, claim to be the "biggest" or the "best." Things so bad back in 2005 that the Northern Dragons released ND-001: Eurotrash to make fun of the whole situation. Things have relaxed a lot since then.

Phoenix:
Well, I don't think there's anything "typical", but some traits of the North American scene over the years have been.. scene "celebrity" idolization (signing t-shirts!), more friendly/open to newcomers, more music-oriented (in the mid 90s there were more music groups than demo groups), and less likely to follow trends (like all the damned cubes and ribbons :).
Blackpawn:
I don't think there is anything. American demos seem to feature the same cliches as the European ones. :)
Jason Scott:
I can't think of a single thing. Again, I just think of everything as "demos", not "German demos" or "American demos" or "Belgian demos" or anything like that.
Polaris:
North American demoparties have true "Wild Compos". However, this is not the case for parties such as Assembly. The Wild Compo at Assembly has become a "short film compo". There are no electronics, gadgets etc. It's a real shame.
---
Hugi:
In your opinion, how will the future be shaped of the North American demoscene and North American demo parties?
Trixter:
Who can tell? I used to think that The Party would outlast Assembly, but LAN gaming took it down. I also used to think that the pinnacle of parties was The Gathering, then Mekka/Symposium... both long gone and there have been many excellent parties since then. So I try not to foretell the future. I think chances are very high that the NA scene is finally starting to move under its own power again. Block Party will be back next year, and I was really happy to learn about some new groups at NVScene I hadn't heard about before.
S_tec:
Blockparty will continue to be the heart of the North American demoscene, but hopefully smaller, local events like the San Fransisco Mini Demoparty will continue to appear. If we are really lucky, NVidia will also sponsor another NVScene. The Northen Dragons will continue to be a strong force, but other contenders are beginning to appear. XPLSV, Youth Uprising, and Brainstorm all have members in North America, and hopefully they will participate in more North American events. Trailer Park Demos has been slowly improving its release quality, and maybe we will make a big splash in the coming year.
Phoenix:
I think we'll see more convergence between scenes.. sharing more with machinima, VJs, 8-bit/retro, and CGSociety/DeviantArt artists. Or at least, I hope so, because the music and art scenes that kept North American activity strong have faded away and really need to come back. More rock, less talk.

Blackpawn:
I predict the recent upswing will fizzle out and it will continue to stay small going forward unless it gets some real backing with prizes that can pay for the high cost of travel, parties are going to stay small. It takes a lot of work and talent to create a demo and most people would rather eat potato chips or if they actually do something productive expect to make some money from their work so the demoscene is not very appealing outside a small group of crazy people.
Jason Scott:
Well, Blockparty has committed to five years, and we're coming up on our third, so we'll continue to have those as a foundation. NVscene claims to be having another show (or, at least, NVision claims so). And SparkArts is the wildcard. So party wise, we're going to have SOMETHING going on.... In terms of demo groups or productions, we had a few people enter Blockparty last year that hadn't ever done a demoscene production, so the more of that the better. I hope it keeps going.
Polaris:
The most pointed question is – will NVScene return? If it does – will Block Party be able to still get the same support that it has enjoyed in the past. Will people have to make decisions about attending one party compared to the other because of financial considerations? There is still a lot of support for Block Party as it is rooted in its audience. I think we can expect it to continue – if only for the determination of the organizing team.
People are already making productions for Block Party.
---
Hugi:
Thank you for writing down your thoughts and feelings. Use this opportunity to air your final conclusion(s) and/or statement(s).
Trixter:
Demomaking is a unique artform because of how much is blended into the final product. Math, style, logic, attitude, music, wit, art, and obsession all contribute to the final product. It is my hope that demos continue on the path they've been on since the beginning and never lose sight of this.
And remember: If you're not having fun, you're doing something wrong :-)
S_tec:
Keep it real, make demos, and have fun! Get the basics right, and everything else will fall into place.
Phoenix:
SCHEISSE!
No really, I'd like to say that, while I'm not as crazy about it as I used to be, it's fun to see the demoscene live and evolve this long. I may even try to learn to actually code, so I can work on some intro/demo projects without .werkkzeug or QuickBasic. :) I'll be at the next Blockparty, I'm sure, and we'll try to spread some scene cheer at the BlipFestival (chip/8-bit music fest) as well.
Blackpawn:
The distinction between the North American demo scene and others is maybe irrelevant. The scene is more about creativity, cool ideas and hard work regardless of where you live. And with so much collaboration between sceners in different countries there's not much point in making geographical distinctions. I think we need to improve the online communities so it's easier for people to get to know each other even if they never get a chance to meet in person.
Jason Scott:
Seriously, let's keep this amazing thing alive.
Polaris:
NVidia - keep nvision going. Announce that you are moving forward with 2009!
Links related to this article
North American demoscene website
Nvsion / NVscene demoscene website
Hornet
Blockparty website
Northern Dragons Official Website
Trailer Park Demos official website
Magic of Nah-Kolor