Plastic - Taking A Break? (By Magic of Nah-kolor)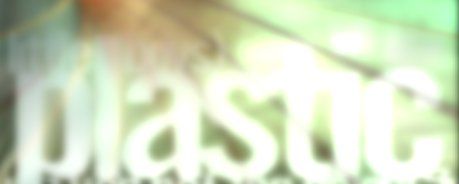 The Polish-based demo group Plastic had quite a successful 2005, winning both Breakpoint with '195/95' and Evoke with 'Final Audition'. With their "HDR demos" they set new standards in the scene. I met some members at Breakpoint 2006, where they didn't compete in the demo competition though, but Bonzaj was fully motivated to make a killer demo for Assembly 2006. In fact he told me he would only be coding on this demo until Assembly and afterwards he would finally go to work in a real life job. This, while Kinga, his soon-to-be wife, was finishing her studies in the same timeframe. I can remember that at Breakpoint, outside, all Plastic members present were talking with each other how to make a killer demo which for certain would win a demo competition without any doubt. At least that was what Bonzaj told me. But since they spoke Polish I couldn't say for certain ;-)
But about a week before the release of Hugi#32 we got the first signals that there had been sudden change of plans. On the IRC, Xenusion of Plastic told me vaguely that the Assembly 2006 demo was delayed and it would be all explained soon. Later I chatted with Bonzaj of Plastic at Skype and he told me the same thing. Bonzaj: "Life: I just need to take care of more things, like the wedding, math conference, job etc." "So maybe you are going to Evoke then?" I quickly asked, and he answered: "Unfortunately not, I don't have any more money, it's spent on plane-tickets for that math conference held in Madrid."
Seems like the scenish year of 2006 will be without a Plastic production. Though, knowing Polish humor in general, I would not be surprised if I still got to see a demo by Plastic in 2006 to keep the surprise of seeing their demo the first time at a maximum experience ;)
Anyway, as I was in my 'active period' for Hugi#32, I sent Bonzaj some more questions by e-mail. But unfortunately for Hugi#32, Bonzaj didn't believe it was the right time to give an entirely open view towards the demoscene:
"Hello. I've read the questions and unfortunately I can't answer most of them. It's because of inside agreements that we all made. We can't talk about what we're working on now and on what we will be working on in the upcoming 6 months. All I can say is that we are making a demo. Nothing more. All will be revealed after 1st of January so stay in touch. You can write in Hugi that we're not gone - we are still in the game."
And there you have it folks... They are still in the game... A demo at Assembly 2006 or at any other party even if it's in 2007 or beyond is highly appreciated for sure! We will wait and wonder... In the meantime Buzkas (kisses) to the whole Plastic group. May they reach their goals in real life as well as in the demoscene!
For more information about Plastic you can take a look at their website: http://www.plastic-demo.org/
Which, in our humble opinion, could use a (small) update ;-)
Magic of Nah-kolor