The Israeli Scener Life (By Bacter/Quasars)
(Editor's note: This article was written before the outbreak of the current crisis.)
Many people think that the normal life in Israel is not the same 'normal life' that you get everywhere else. In the news, Israel is pictured as a crazy country. There's always action, always terror, and always bad things happening. It is true that Israel is a crazy country, and a lot of things happen here which we are not satisfied with... but here I am, an Israeli scener (inactive currently but still a scener), trying to explain the unexplainable.
Israeli Demo Scene
I grew up in Tel-Aviv and I was introduced to the demoscene in 1996, after the first Israeli party had taken place in Ashkelon. It was called MOVEMENT 95. A great friend of mine, Trashey, introduced me to the demoscene at that time and we went to MOV96, which was held in December 1996. For the first time I saw what it was all about. The bus only took 1.5 hours from Tel Aviv to Ashkelon and then we were there, at our first demoparty.
I was barely 13 years old back then. I saw all the multichannel tracks in the MMUL compo there. Since Trance was starting to take off here back in 1996, and Dream style was still on the lead in main clubs, all of the tracks were in Dream style. I was fascinated by simply watching the notes, seeing how they moved along with the music. I realized I wanted to study tracking.
As I was too lazy, or unable to understand the messy help screen of IT, a year passed and we went to MOV97. There I asked my friend Trashey to explain the program to me. Simply amazing. Ten minutes of explanation, that's all it takes. Since then it was only a matter of time till I was an addict. Not a single day passed without me using IT. I took part in MOV98, which unfortunately was the last big demoparty here in Israel. Later on in 2000, since we lacked demoscene parties here, we decided to attend Mekka&Symposium 2000. Carrying two desktop computers and one MAG 15" CRT screen at age 16 from Israel to Fallingbostel in Germany is not very easy, but it was worth the effort. Worldwide demopartying is such a passion.
I served as a soldier in the Israeli army, the IDF, from 2002 till 2005. So yeah... Now I am an Israeli dude in his 20s having my own life in Tel-Aviv. The life of young people here is simply crazy. Tel-Aviv is called "the non-stop city" or "tiny NY" since at every particular moment something is happening here outside. Parties are everywhere, and there's always something to do. Youngsters attend a lot of parties and there are vibes from every genre, especially psytrance, which – as most of us know – was born in Israel.
Speaking of Psytrance, here's a short history of Infected Mushroom. This brilliant act created by two brilliant people named Erez Aizen and Amit Duvdevani partially originated from the demoscene. Back at MOV96, Erez, then known as MoonDust/TriP, released a track in the multichannel compo. Comparing what he did back then and now you would never know it's the same person. Today they've shaken the whole trance industry since 1999.
The trance industry itself began in Israel. Back in the 1980s, Astral Projection, who was known then as SFX, made an "alternative" music style. Nobody really knew what it was about, but people seemed to liked it. Then in the mid 90s Astral Projection was known and would perform at the underground trance parties, together with other well known trance artists back then – MFG, Mystica, Chi-Ad, and many more. Getting closer to Y2K, trance became widespread in Israel and in 2003 every youngster knew the sounds of the mighty dance-ish psytrance style.
Life compared to other countries
A typical question would be – how do we Israeli youngsters deal with terror on ordinary days? That's a question I can't really give a new answer about. We simply live because that's what we're supposed to do.
RAHOW, an ex-French Scener and now an Israeli scener, can talk about his first year in Israel.
Rahow: "I think too many people in Europe believe that what they see in TV news is everyday reality here. When I moved from France to Israel, a lot of people were afraid that I was going to live in a 'dangerous country', but now I think France is more dangerous than Israel – in Israel you can go out at night anywhere without having to fear about being struck or robbed, and this even applies to girls.
About the demoscene here, I think there are enough artists/coders here to do great things but it's hard to motivate people because a lot of them work very, very hard and don't really have the time to work on prodz. Also the fact that some machines such as Amiga weren't sold here is perhaps harmful for introducing more Israelis to the demoscene but I hope other Israeli sceners and I will be able to correct this fact."
Army
A duty of every Israeli person is to join the army. Almost every Israeli boy who is 18 has to join the army and be there for 3 years. If we are healthy enough, we are sent to combat forces.
Girls have to join too, but they don't have to take combat force and they "only" serve for 2 years, not 3. From my personal experience, you give up a lot of things during your army period. Some people don't give up and get out of the army in other ways, but I felt like I couldn't make music during my army period since I had too little time at home. Ever since then I wasn't making music seriously, but I hope I will start sooner or later as I am now at home finally.
After the army many people travel abroad because they have to 'escape' the reality here for a few months and relax. Our favorite spots for traveling are India and South American countries (Brazil, Peru, Argentina, etc.).
Girls
One thing Israel does have - and a lot of it - is girls. There are looooads of hot Israeli girls and people often say that our girls are the prettiest, since they are mixed from all kinds. Israelis have well mixed minicultures because our grandparents all came here from different countries. Same thing goes for the girls. You can see all kinds, from Chinese to Polish, from Indian to American. We have all kinds. So varied, you can just look and pick your favourite.
Youngsters living in the cities here have tons of parties. We simply have to party everywhere no matter what... too bad there are no demoparties anymore, but the clubs still kick ass here.
In summary, we are a small country... we don't have a lot of space here and not too many people but we DO have: GIRLS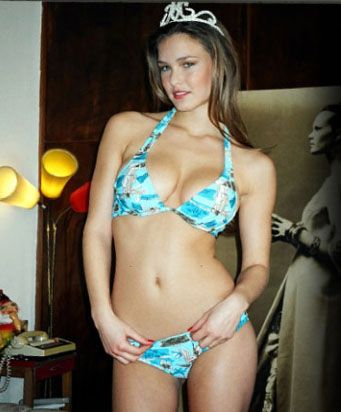 SOLDIER GIRLS
BEACH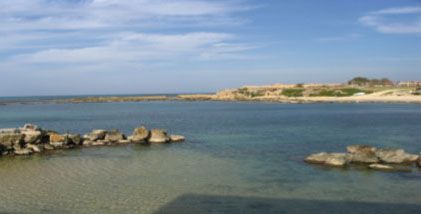 And a LOT of PARTIES
Bacter/Quasars